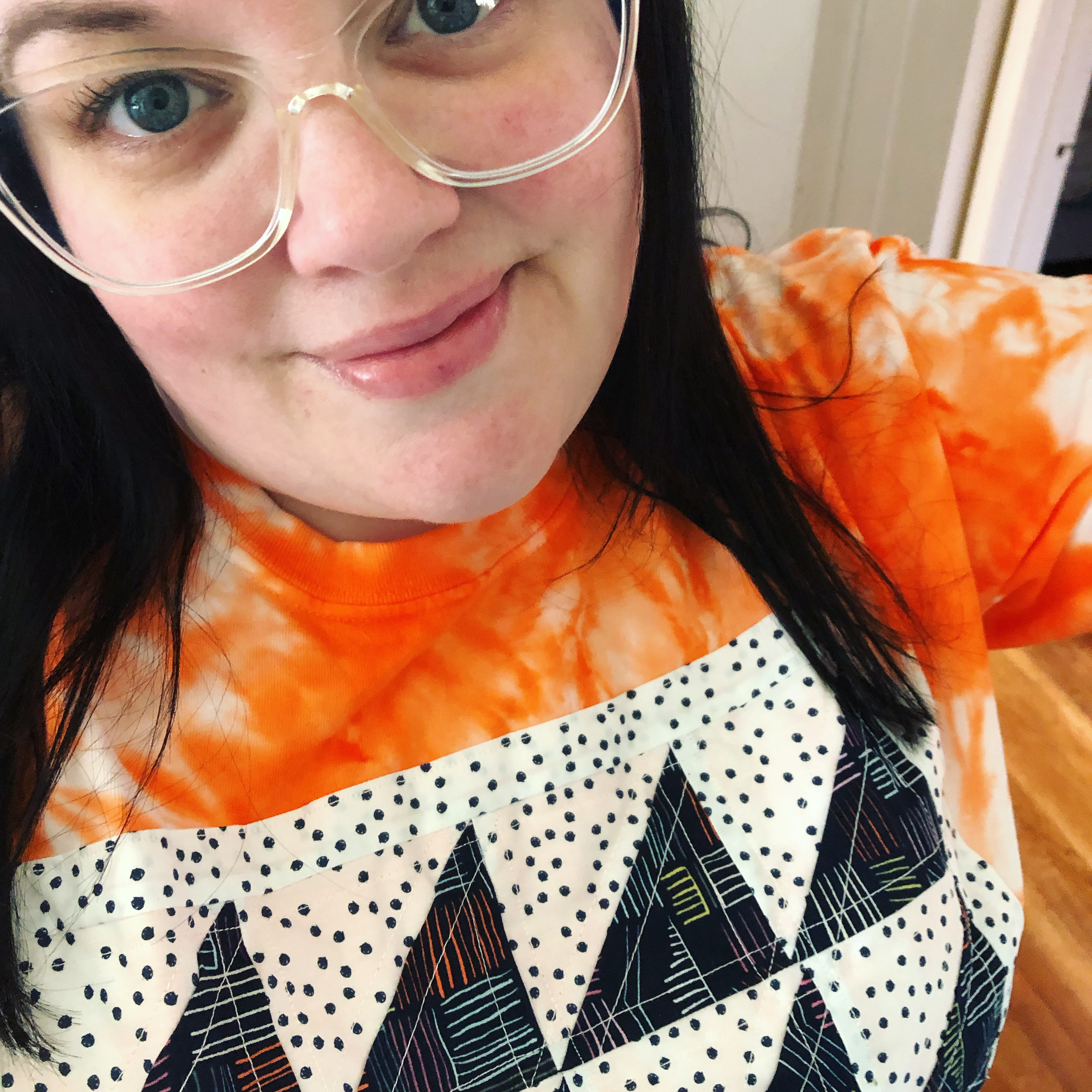 My name is Emily Edwards and I am the fiber artist and owner of Buffalo Betty Trading Co. Every piece I create is one-of-a-kind and hand-dyed in my tiny home studio in the Appalachian Mountains. I am forever enchanted by color stories found in nature and draw much of my inspiration from them. Buffalo Betty Trading Co. was founded in 2015.

Through Buffalo Betty Trading Co., I craft one-of-kind hand-dyed garments and home goods, using methods I learned in college, as well as new techniques I discover through research and experimentation. I love having the ability to make something that delights others. Whether it is a striking kimono or a shibori dyed tea towel for your home, you can rest assured that it is 100% hand-dyed by me, and the only one like it. I mix the dye colors I use by hand, so reproduction is nearly impossible.

I was born a maker to a family of makers. It was my grandmother who really nurtured my love of textiles and fiber art when she taught me how to sew buttons when I was only 4 years old. I became immediately obsessed and used the contents of her spare button tin to adorn everything I could find. Through the years I would pick up new fiber interests such as knitting, crochet, embroidery, cross-stitch, and sewing.

With sewing, I felt like I had truly found my artistic medium. In middle school and high school, I would pick up garments at the flea market or thrift stores to take apart and re-design. This love of design and apparel followed me through college where I enjoyed a new dimension of fiber art and textiles. I took courses where I learned (proper) sewing skills and garment construction. I was immersed in the study of form and function.

It was my weaving professor who introduced me to dyeing and shibori techniques. I had tie-dyed and used bleach to reverse dye so many times before when I was upcycling my wardrobe. But this was different. These techniques allowed me to create beautiful AND functional art pieces as well as an opportunity to utilize my obsession with color theory.

Today I still use the skills and design principles I learned in school to create unique pieces for Buffalo Betty Trading Co. For 2022, and into the future, I want to focus my energy on being as environmentally conscious as I possibly can. I want to select garments and accessories blanks that are ethically made from sustainable materials. In addition to this initiative, I am looking to make the switch to eco-friendly packaging and dye processes.